My Favorite Apps for Food + Travel
We've all been there... we book a ticket, or take off time from work to go on a vacation! This is what you've been wanting to get away, see something new and break routine. One of the greatest joys of travel is...EATING. However finding the right places to spend your money can get frustrating, especially in a new place that is unfamiliar. Here are my favorite apps for finding and organizing the best food options, but this can be applied to sights and lodging as well.
Whenever I see something on IG that I want to taste, see, or stay at, I archive it in a collection by city.
Instagram is one of my biggest resources for finding great places. I follow a mix of accounts and hashtags. i make folders based on cities and then the next time I go there I have an active list of places I want to try. I do this when I see a post, a friends story or whatever catches my eye...I religiously save it in some place to refer back to or I forget. Two of my favorite hashtags to follow right now are:
#dametravelerfoodie

#theprettycities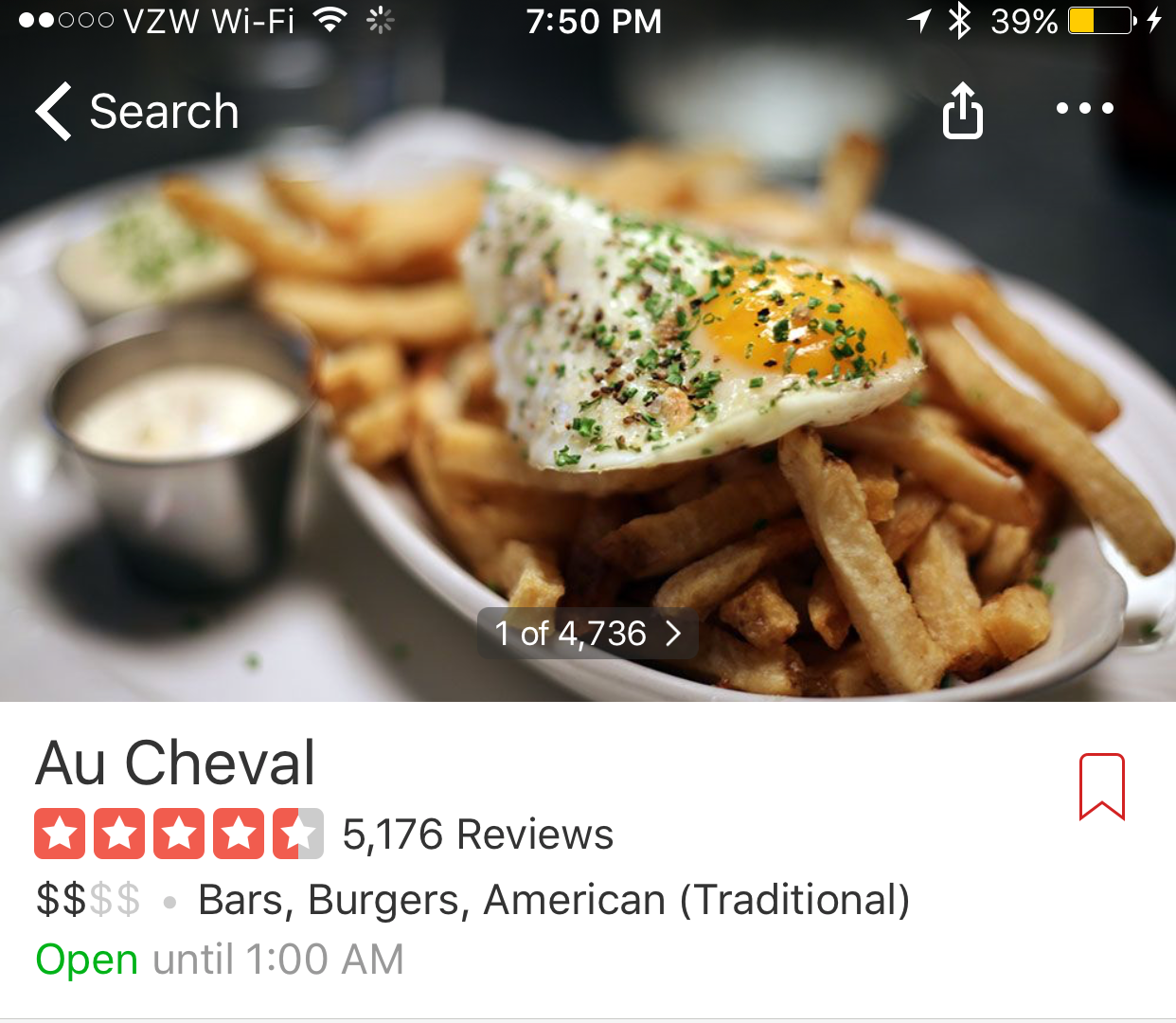 Yelp reviews, but also dish highlights.
A rule of thumb I use is that I typically don't eat there if the rating is under a 4 unless its been recommended to me. I also look at the AMOUNT of reviews- take a look at Au Cheval in Chicago (right) with over 5,000 reviews you know that this place is famous for something.
I prefer Yelp for looking at reviews of restaurants. But look at the last time people posted- was it 2013 or 2018? Active reviews mean people are actively visiting it, and the places is more likely to be current. Also look in the "review highlights" to see what dishes or items are POPULAR. I also always ask the server what tends to be their best seller.
is a great visual tool to find places.
My Pinterest is a huge inspiration for the visual side of things. It shows you the photos you might hope to take on your very own vacation. Just a simple search of the place you're going to will give you lots to work with- don't forget to save the things that stand out to you most.
I'll usually skim through a blog post and immediately head over to Instagram and save it to the appropriate board to refer to later.
Generally speaking- if i see something cool, I add it to the right insta folder, "pin it" on pinterest, AND save the location google maps.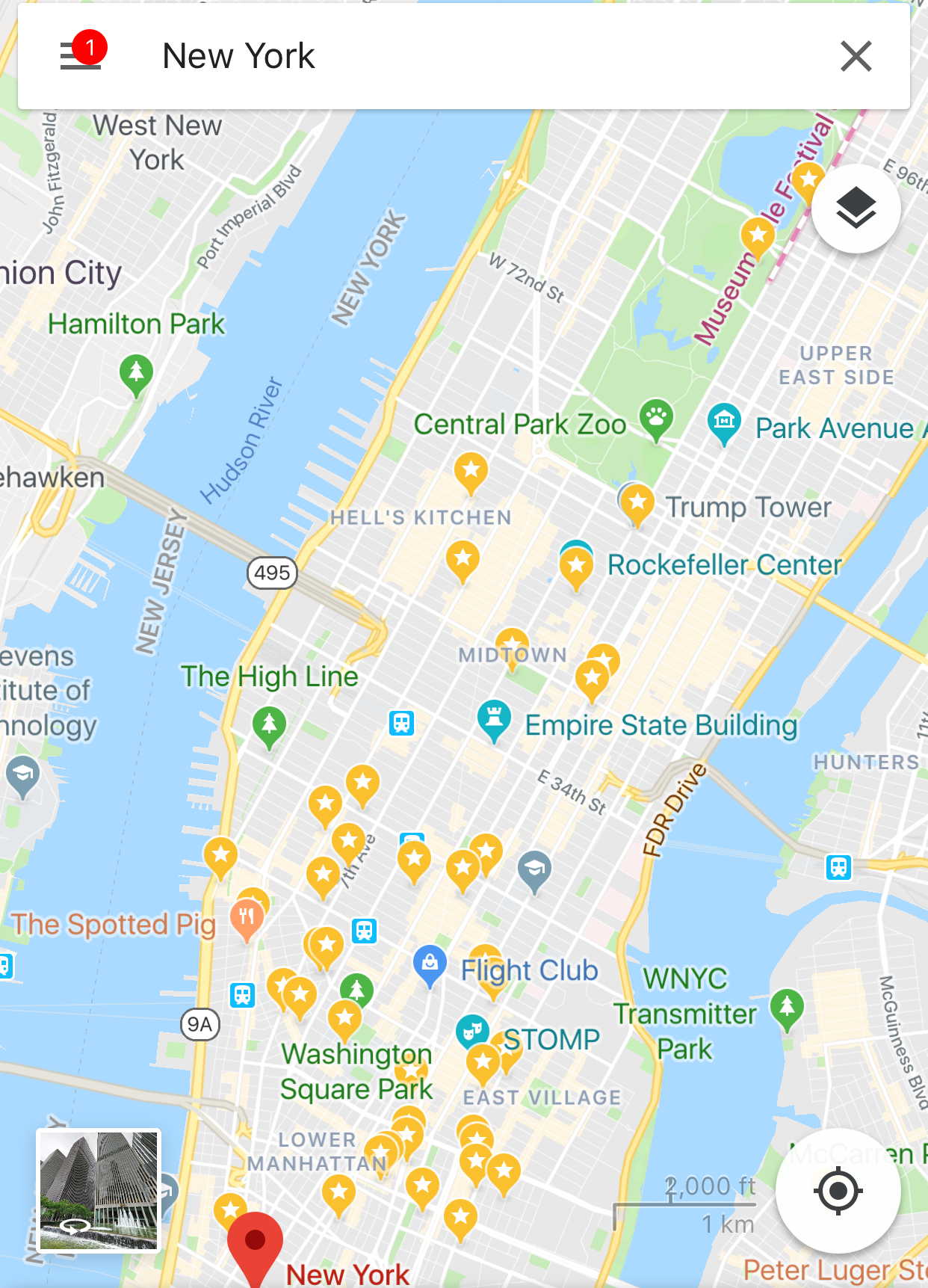 This is my essential app- I'm able to save all potential locations and then plan my days around certain geographical areas.
Save it to Google Maps! The "save" feature is a lifesaver. When I have my list of places to see or eat at, I save them on Google and then plan my days out geographically but leaving wiggle room for other things that come up as well.
How to Decide Where to Go
Make a quick note of what you want the most on your travels. What can't you live without seeing? To eat at? and make those things your top priority. You cant pack EVERYTHING in so figure out what you care most about- and vocialize that to who you're traveling with. Hopefully they can tell you theirs too. Everybody wins.
I hope my favorite apps to use for travel + food were helpful. It all comes down to organizing the information and being good about saving it when you see it rather than waiting until later.